Harvard Economics
Senior Thesis Seminar Leader, 2020-2021
Senior Thesis Seminar Leader, 2018-2019
In the Harvard Economics department, I was a seminar leader for undergraduate thesis writers (Ec 985) in AY 2018-2019 (IRL) and AY 2020-2021 (on Zoom). In this role, I advised ~10 research projects each year by providing regular 1-1 meetings and facilitating opportunities for group discussion and feedback.
Here are my Certificates of Distinction in Teaching: Fall 2020 & Spring 2021
Instructor evaluation score means:

4.86 out of 5 (AY 2020-2021)
4.90 out of 5 (AY 2018-2019)
Below are some theses I advised that are publicly available so you can read them too!
"A Story of Human Capital: Why the Paycheck Protection Program Had Huge Geographic Disparities"
"Effects of Job Displacement on Prescription Opioid Demand: Evidence from the Medical Expenditure Panel Survey"
…More to come…
Here's a screencap of our seminar cheers-ing thesis completion in April 2021: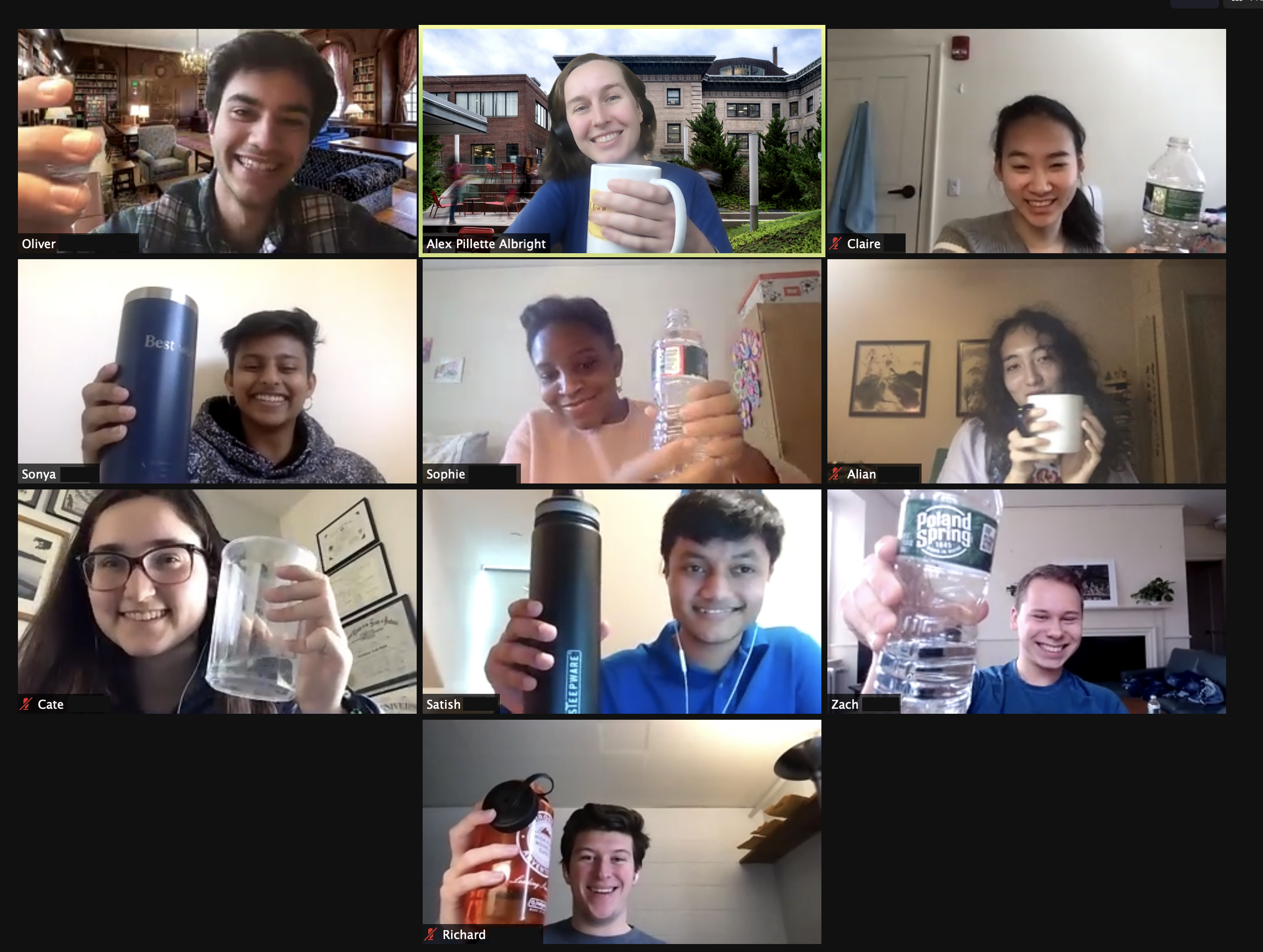 (Picture sponsored by Poland Spring, clearly.)
---
Pre-Grad School
TA for Guns, Drugs, Prisons: Empirical Debates in Law and Policy, Stanford Law School, Fall 2014
TA for Calculus I, Williams College Math Department, 2011-2012